We checked out the new synthesizer with our Midi-Flutes. We recorded direct from line-out of the synth, without changing anything on the Music.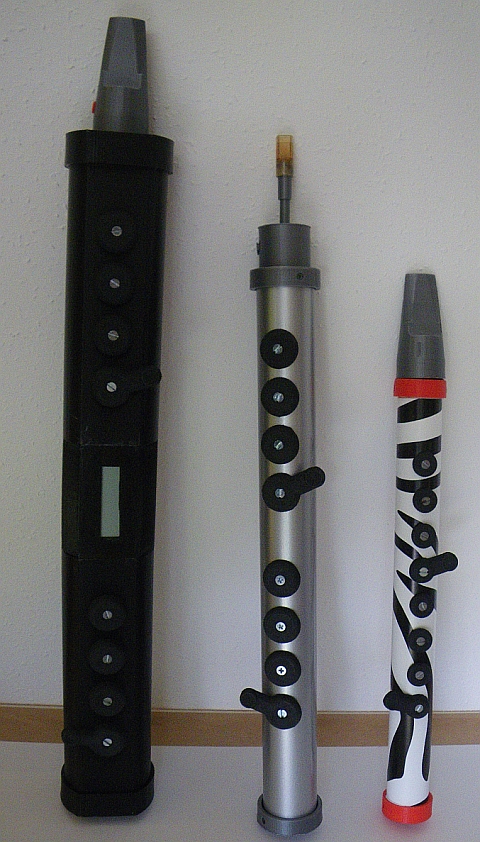 We used all three Midi-Flutes for the check. The left one is the prototype of Peter's Big One (the productive type case has another design. The Flute is shorter and the middle part with the display is not on that position. :). The silver Midi-Flute is Peter's Bro with another Mouthpiece and the right one is Peter's Pocket Sista.
Peter's Big One backside with all the free adjustable Controllers:
The recorded melodys. Free played, right out of the Box to check some instruments of the Synthesizer. The blowing noise is to loud on the instrument, but as we found out, can be regulated on the Synth.